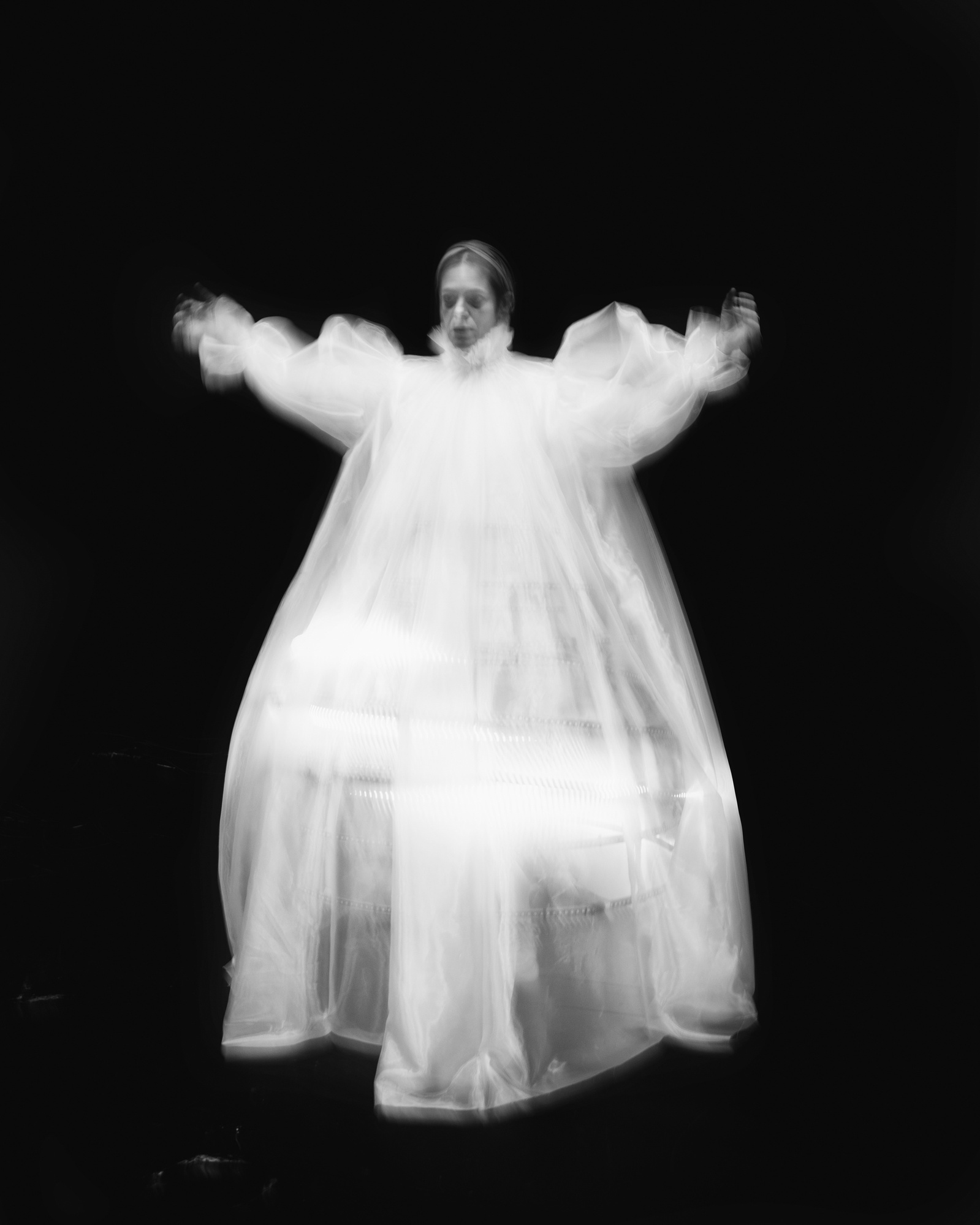 Marie Højlund is an uncompromising and creative tsunami. That was settled before the shoot with the deal that, "we don't stop before it's good". You may know her from Tiger Tunes, Marybell Katastrophy or Nephew. She also has a ph.d.-degree in noise and is a lecturer at Aarhus University. But now you also have to get to know her as Kh Marie. The release of the solo album with a scented cover and the related sensory concerts were planned before covid-19 overshadowed everything in the society but the project speaks very well to the time:
"Our world has become more sterile, literally. Right now there is no room for the ugly and disgusting, that we do everything in our power to hide away. There's no more cheese sandwiches on the train. And that's a shame."
The otherworldly light dress is designed by Christian Albrechtsen, Mathias Hersland og Ditte Johanne Krogh Bertelsen.
Words: Asker Hedegaard Boye
Photo editor: Mie Brinkmann
https://www.weekendavisen.dk/2020-39/kultur/kh-marie