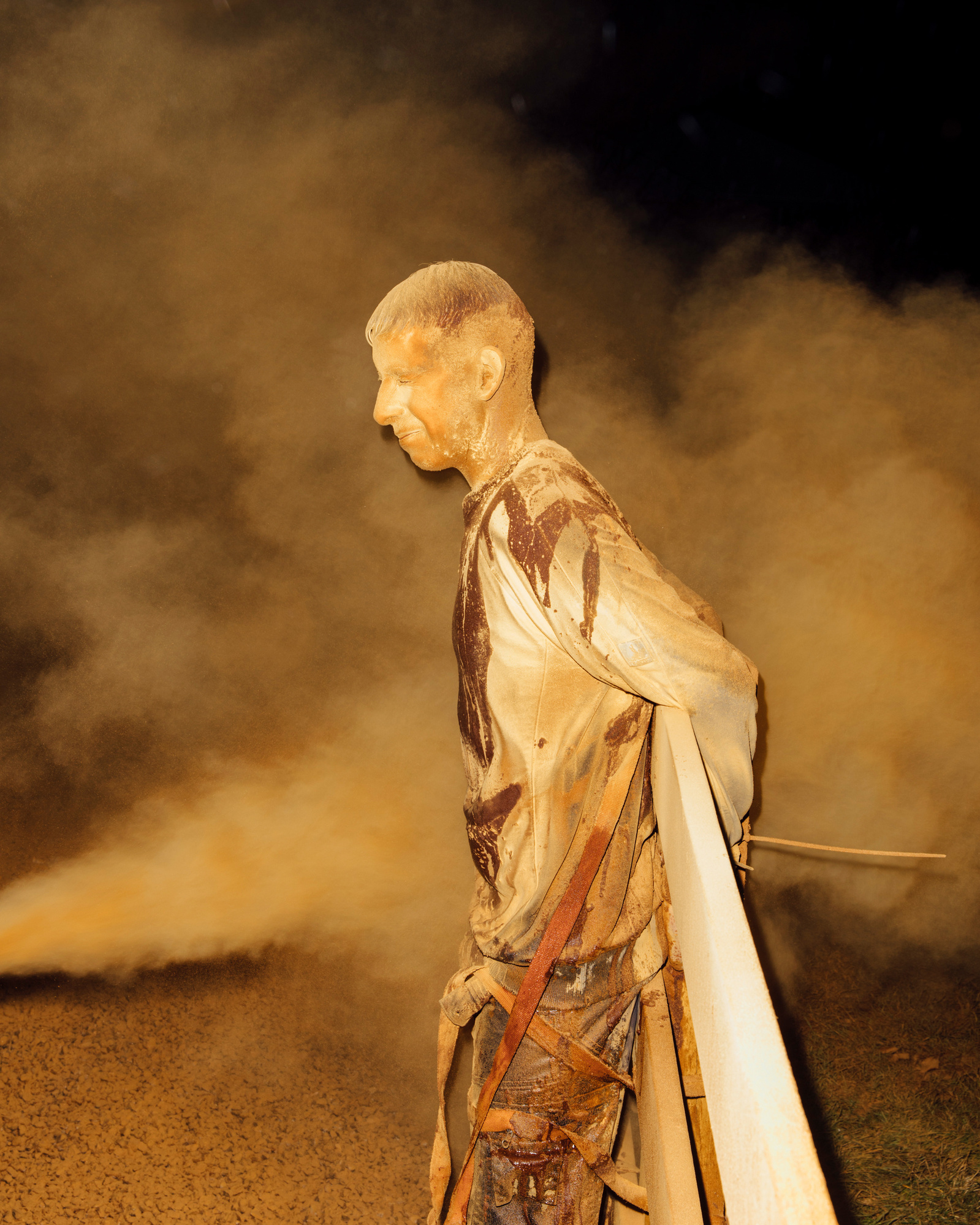 Friday the 6th of March 'The Ritual' was awarded gold in the open class category in Danish Picture of the Year 2019 at the award ceremony held at the Royal Danish Library.
"The winning series by Tobias Nicolai is technically well-executed, and the viewer is in the middle of the 'war'. It is energetic and completely trashed, and the jury agrees that it fits especially well in the open class category, because it becomes grotesque when it is portrayed in a war aesthetic. There is something weirdly absurd about the situation, that the photographer completes in the style. The scenes play out in a closed off room out of time and place, which is a great strength that supports the visual language. The situation is not exposed. This is awesome, and we are not looking at it with critical eyes, but we have to ask the question: What kind of weird species are humans? So this rite of passage is in line with other extreme rituals around the world."
The still division jury consisted of Mie Brinkmann, photo editor Weekendavisen; Christian Vium, anthropologist, photographer and filmmaker; Michael Koch, freelance photographer; Kristine Kiilerich, photographer and Mette Frandsen, photographer.
The winners, honourable mentions and runner-ups will be exhibited at the Royal Danish Library, and after that travel around to different venues in Denmark.