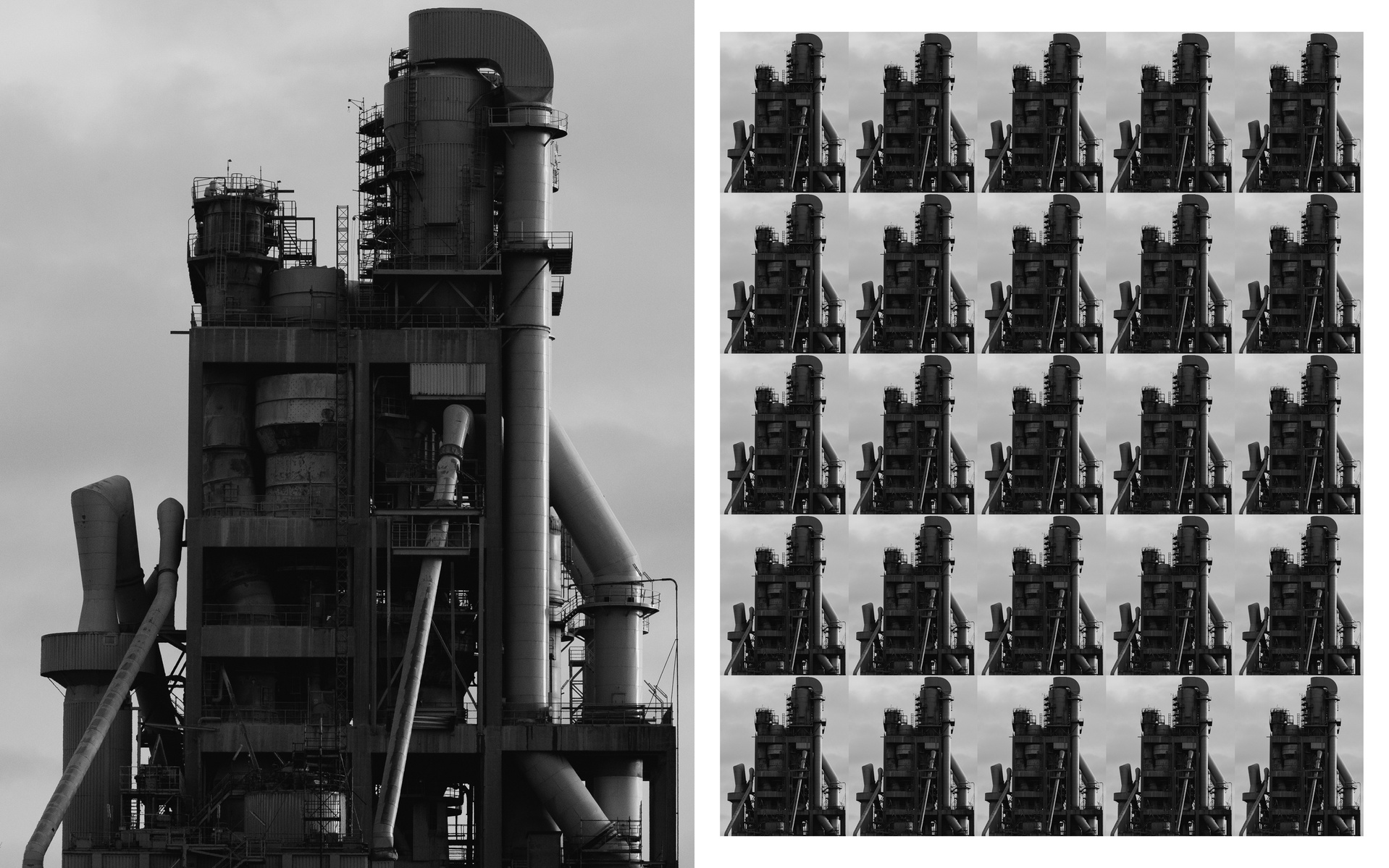 "It is hard to imagine when standing here in the cold looking up the metal stairs, silos and conveyor belts. When the 50's suddenly rolls by on a freight bicycle in neon yellow boiler suit and soot under the eyes. When chalk dust and steam are dancing in the low sun. But right here in the eastern part of Aalborg they emit four percent of Denmark's total CO2 emission. As much as 200.000 average Danes. 2,3 million tonnes per year. like all of Burkina Faso, where, after all, 21 million people live.
The managing director himself comes down and picks up the photographer and me at the reception. Welcome and here you go, here is a helmet and reflective vest, then into a minibus and on a guided tour. Sunshine and a light drizzle at the same time. Well look, a really big pile of sand!
The technique has been known since Antiquity. Limestone + sand + crazy high heat = cement. Throw stone and gravel in the cement and you get concrete. Put steel in the concrete and you get armored concrete. And then you can build the modern world.

Today eight percent of the global CO2 emission comes from cement production - three times as much as the air traffic of the world. In three years, from 2011 to 2013 China used more cement than the USA throughout the 20th century."

Online here

For: Weekendavisen

Words: Christian Bennike
Photo editor: Mie Brinkmann
Layout: Liv Ajse